Grand prize is $1000, with nightly cash prizes through the duration of the competition



Back for its 13th year (+ 2 years off due to COVID), The 2023 Toronto Comedy Brawl is open to all new and developing comedians, and is designed to be a warm & fun developmental showcase series for new performers and comics working towards building their careers or even just those looking for a fun show.
First timers are welcome and encouraged
To sign up for the Comedy Brawl, simply fill out the form below with your name and an email address where we can contact you

No videos are required, & more Frequently Asked Questions are included below the sign up form
Entries Close at 11:59pm on JULY 19TH

Waiting list is now open, and we'll do our best to fit everyone into the event
The 2019 Toronto Comedy Brawl (our last one Pre-COVID) featured more than 400 comedians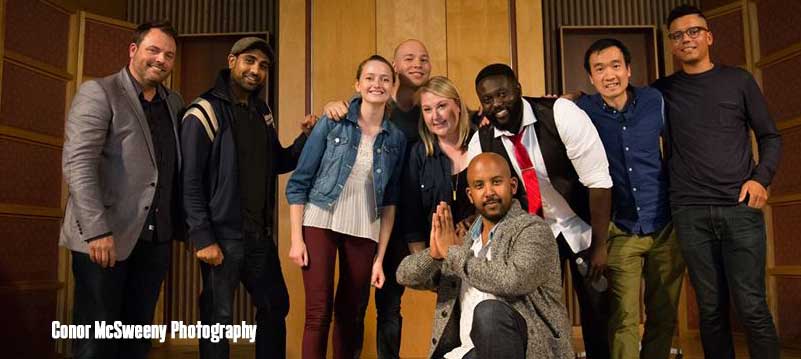 Once entries are closed on July 24th, we'll compile all the names, build the schedule, and announce the lineups.
If there are any questions or problems, contact [email protected]
Once entries are closed on July 24th, we'll compile all the names, build the schedule, and announce the lineups.
If there are any questions or problems, contact [email protected]
We're excited to say that 3 former Comedy Brawl champions have gone on to win the Just For Laughs Homegrown Comic Competition including K Trevor Wilson (2010 & 2011), DJ Demers (2013), & Nigel Grinstead (2014)
Past Champions: Ian Lynch, Bobby Knauff, Adrian Cronk, Foad HP, Kate Barron, Leonard Chan, Syed Raza, and 2022 Champion Jeevin Gill
Frequently Asked Questions
What are the prizes?
There is a $1000 Grand Prize on the final night, and nightly cash prizes of $30 (Gauntlet Qualifying Round) & $50 (all other shows)
How are winners chosen?
How long are sets?
The winners on each show are selected by written audience ballots.
Each paying audience member uses their written ballot to choose their 3 favourite performers. (1st place, 2nd place, 3rd place).
They must choose 3 different performers or their ballot is disqualified.
In preliminary rounds 4 comics per show advance to the next round. 3 comics advance per show in the quarterfinals, & 2 per show in the semi finals
5 minutes each in the opening Gauntlet round, 6 minutes on all subsequent shows
Can comedians repeat material?
Yes. Brawlers are not required to perform new material on every show
How many comics per show?
Between 8-10 per show plus a host and a closing act
Where are the shows happening?
Preliminary rounds will be at Comedy Bar's NEW Danforth Location (2800 Danforth Avenue)
The $1000 Comedy Brawl finals taking place at The Royal Cinema – 608 College Street W
How much are tickets?
Tickets are $8 in the preliminary rounds
Is there an entrance fee?
Nope. The Comedy Brawl is free to enter
When does it start?
The schedule for Comedy Brawl is as follows
Comedy Brawl will begin in August
The Finals are scheduled for November 19th