Maria Bamford - Feb 27 to Mar 1 at Comedy Bar
Event Details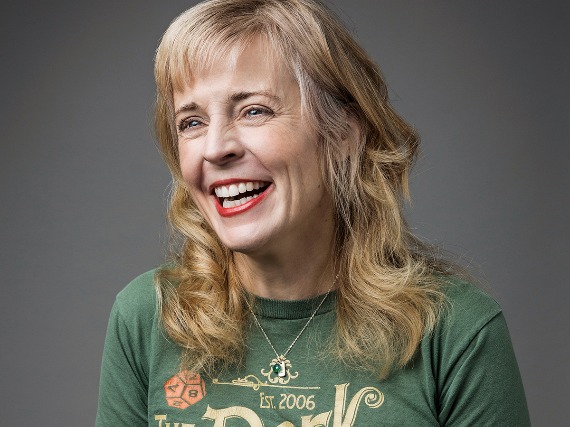 WOW! Maria Bamford returns to Comedy Bar for 3 days of intimate and ridiculous shows filled with fun times and plenty of new material
Presented by Empire Comedy Live
Reminder: All Seating is General Admission
Comedy Bar is located at 945 Bloor St W (across the street from Ossington Station's Delaware Street Entrance)
Wednesday February 27
8pm: Click Here https://comedybar.ca/show.php?Event_ID=10692
Thursday February 28
8pm: Click Here https://comedybar.ca/show.php?Event_ID=10688
Friday March 1st
8pm: Click Here https://comedybar.ca/show.php?Event_ID=10689
10pm: Click Here https://comedybar.ca/show.php?Event_ID=10693
Bio
Maria Bamford stars in the semi-autobiographical Netflix comedy series Lady Dynamite, created by Mitch Hurwitz (Arrested Development) and Pam Brady (South Park). Maria is also the creator and star of Maria Bamford: the special special special and of the cult hit web series, The Maria Bamford Show.
She was the first female comic to have two half-hour Comedy Central Presents specials and starred alongside Patton Oswalt, Zach Galifianakis and Brian Posehn in the Comedy Central series The Comedians of Comedy and Netflix's Comedians of Comedy: The Movie. She voices characters on numerous animated series, including Talking Tom and Friends, BoJack Horseman, Adventure Time, The Rocketeer, Pickle & Peanut, Legend of Korra, Puss in Boots and PBS's Emmy-winning series Word Girl. Maria plays DeBrie Bardeaux on the Netflix reboot of Arrested Development.
She also recurred on the ABC hit, Fresh off the Boat.
Her recent special Old Baby is available on Netflix.
$30+HST
Time

Year Around Event (2018)
Location

Comedy Bar

945 Bloor St W, Toronto, ON, M6H 1L5